Jeep
TV / Mobile / Print
How do you get an American car company to talk to Americans on Super Bowl Sunday – the Big Kahuna of American sporting events? Well, you thank them for all their hard work, of course. #ChipAway
Art Director: Sam Weber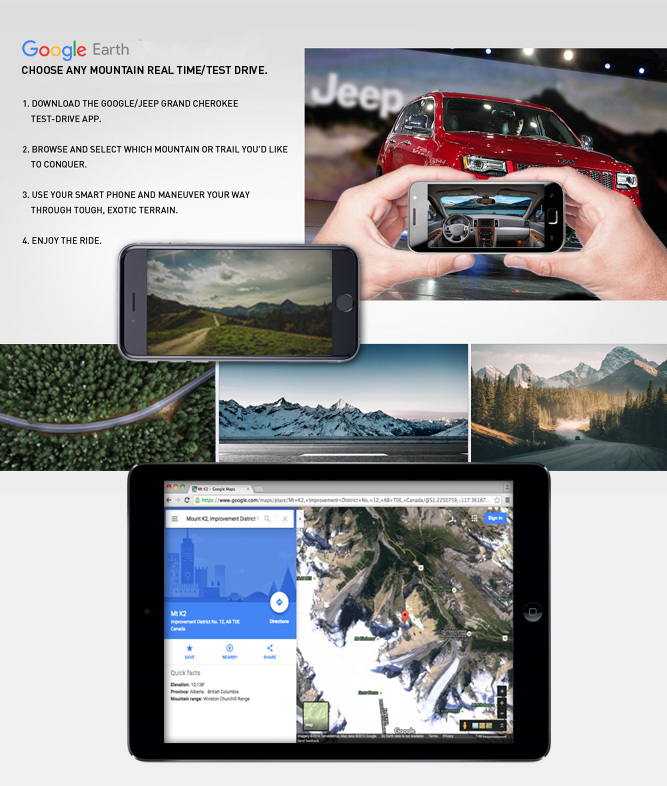 CITI
Experiential / Mobile / Print / Outdoor / Digital
Since 2008, Citi had been trying to shake its reputation as one of the chief culprits of the global financial crisis.
Every attempt was met with stiff competition and flagging growth. Our idea was to focus on some powerful Citi sponsorships, one of which had lost some of its luster – Citi Pond in Bryant Park. This winter installation featured skating, holiday shops and food concessions, and for the first time, Citi Snow Globe. This futuristic photo booth used proprietary technology and 18 iPod Touches to automatically capture and post frozen moments to social networks as digital holiday cards. Thousands of visitors were caught on camera which got the attention of Ad Age, FWA and a host of other industry media outlets.
Next up, was an entirely new sponsorship vehicle that needs no introduction – there's a pretty good chance you rode one to work this morning. Citi Bike has woven its way into the fabric of NY and even ended up on the Letterman Show. It's also won major industry awards including One Show, ADDYs and Mashies.
Role: Writer / ACD
STREET SOCCER USA
Digital / Social
How do you help get 3.5 million homeless people off the streets with something other than shelters and handouts – how about a soccer ball?
Street Soccer USA was an organization with a great idea but little in the way of outreach and organization. We built a platform that used social media, banners, outdoor and a loud and proud battle cry in the form of the "I PLAY FOR" campaign. We even designed uniforms for teams all around the country. Not only did the campaign get the attention of several high profile sponsors, it achieved getting 90% of its players off the streets within their first year of homelessness. And in winning a National ADDY award.
Role: Writer / ACD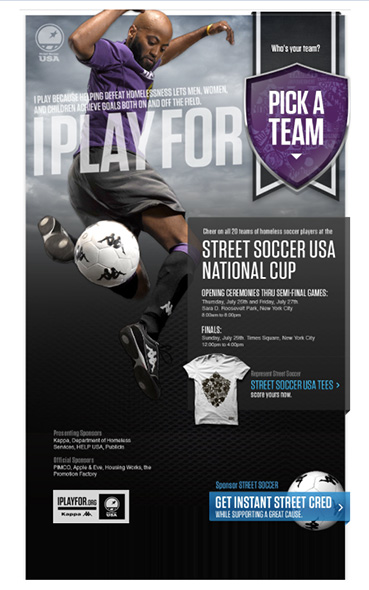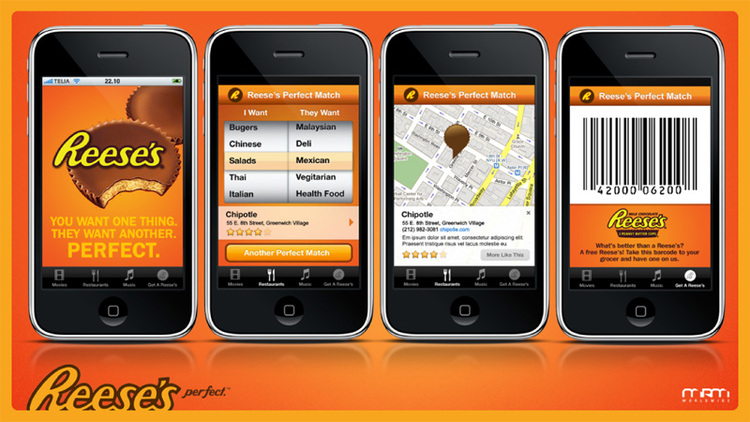 REESE'S
Mobile / Print / Digital
Reeses has always played up the "happy accident" angle of mixing chocolate with peanut butter.
We wanted to go several steps further by creating an app that solved the problem of finding a happy medium between two distinctly different desires. Say you want to eat Thai food yet your mate wants Italian. Based on geographic proximity and culinary likeness, the app chooses the ideal restaurant. It can also do the same for music, museums, movies and other pastimes.
Role: Writer / ACD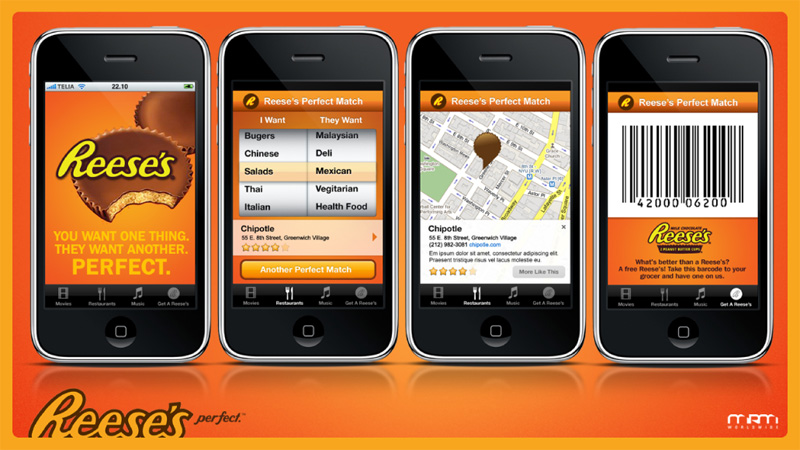 RESMED
Print / Digital
Millions of Americans suffer from the debilitating effects of sleep apnea which can lead to diabetes, heart disease, even death. Many don't even know they have it. ResMed CPAP devices are smaller, more efficient and extremely accurate. They also relieve the discomfort common to most sleep devices, not to mention the stigma often associated with using them. This social influencer / print / banner campaign treats the world-class team of ResMed scientists and product designers as heroes in lab coats instead of capes and unitards. And if you suffer from sleep apnea, you'll see them that way too.
Role: Writer / ACD
WFTDA
Print / Outdoor
At the time, Roller Derby was attempting to make a serious comeback yet the WFTDA had a very small budget with which to make a huge impact.
So we came up with this ad to run as a wild posting, magazine and online ad. It pretty much sums up what attracts people to this action-packed sport. We needed it to pack a real punch if we were to go up against other more well-funded team sports in the "brawler" category mainly occupied by football and hockey.
Role: Writer / Creative Lead
ARMY
Gaming / Online Video / Digital
At a time where America was involved in two major world conflicts in Afghanistan and Iraq, recruiting was just a little bit tricky to say the least.
Getting enlistment up required not only thinking out of the box but also veering away from traditional recruitment techniques which often lacked truthfulness. To get young people to believe in a career in the Army they needed to see what was involved firsthand. At The Ready created a series of instructional videos followed by dramatic challenges requiring prospects to put their new skills to the test. This not only showed them that they could perform these tasks while under fire, so to speak, but that these newly acquired skills could also benefit them after their time in the military. Click-through rates soared and the experience won a Jay Chiat award in the process.
Role: Writer / Creative Lead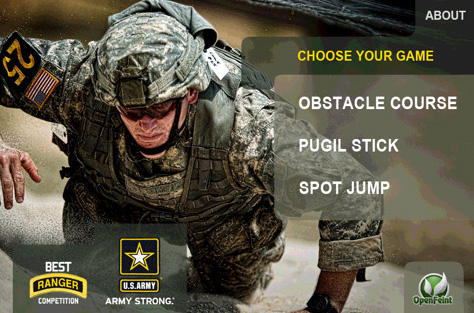 TRI HONDA
Mobile / Digital
To win the Tri Honda dealers account, we needed to take a strong mobile-first approach. One tactic urged drivers to keep their test drive appointments when most people usually cancel - on rainy or snowy days. Banners linked to weather apps spurred people on to see how well the Accord handles inclement weather. We also created a rich desktop experience for dealers who had previously relied heavily on email and direct mail to drive traffic.
Role: Writer / Digital Lead
TECHRON
Social / Digital
Techron invented the fuel additive. But the brand was only known to hardcore car aficionados. I helped build a voice for the brand and was instrumental in coming up with content series for the launch of their social program. The client wanted to attract car, truck, snowmobile, ATV and adventure buffs to show how their product could clean engine dirt, maximize performance, but also function as a catalyst for adrenaline-fueled good times.
Role: Writer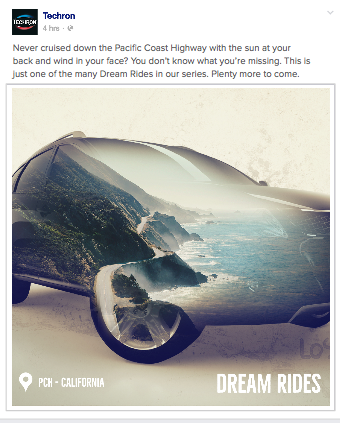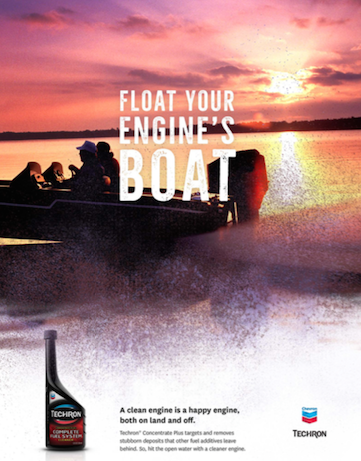 CAPITAL ONE
Print / Outdoor / Digital
Capital One had begun closing a large number of branches in their DC market—our client had yet to properly promote their digital banking capabilities. And their target demographic had become increasingly comfortable visiting full-service branches for all their banking needs.
The ask was to create an attention-getting campaign for their time saving suite of digital tools as an alternative to visiting branches which would now require a much longer commute.
Role: Writer / ACD
HAVOLINE
Social / Digital
Havoline motor oils are used by serious gearheads and everyday drivers alike. The brand identity is gritty and lighthearted so we carried that into their social channels. We teamed up with Gas Monkey Garage's Richard Rawlings for METALMORPHOSIS, a rust to chrome sweepstakes giving away a mystery hot rod brought back from the brink of extinction. For "As Seen By Havoline," we made up fake products that at first glance seemed fairly outlandish but also had practical value. Our first product really got people's attention. Especially if they were deathly afraid of snakes.
Role: Writer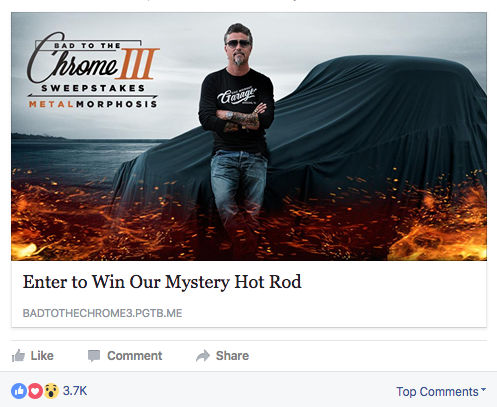 PHILIPS
TV
Philips was well-known for its electronics, but their lighting division had been largely overlooked, despite being the supplier of bulbs for most of the big Hollywood studios and many of the top fashion photographers.
Their newly released 5-year bulb was a groundbreaking product that deserved a big push to get peoples' attention. So we created a TV campaign that highlighted what not having to change a bulb for 5 years actually looks like. The 3 spots helped sell a lot of bulbs, especially considering the fact you don't need to replace them very often. They also caught the attention of ADWEEK and U.S. Ad Review.
Role: Writer / ACD
TROPICANA
TV
Tropicana is undisputedly one of the world's most iconic brands. But with competition in the beverage category getting stiffer by the day, we wanted people to do more than just add it to their shopping list. We wanted them to CRAVE it.
So, we created a TV spot that went beyond just seeding the straw and orange icon but went straight to the heart of OJ's pulpy delicious goodness.
DELL
Online Video / Digital / Print
Though Dell was well known for its ability to make computers, their thought leadership in the IT infrastructure arena had gone largely unnoticed.
They decided to change all this. So, the Future Ready Economies and Future of Entertainment campaigns were born. These successful platform strategies showed prospective clients and industry peers alike just how future forward their thinking truly was.
Role: Writer / ACD
BREATH SAVERS
Print
Breath Savers had a unique differentiator in that they don't just mask bad breath, they "neutralize" it. It's all about the blue crystals—hey, you can't argue with hard science.
We wanted to come up with an arresting campaign that really accentuated this fact. So, we came up with all these offbeat encounters where people would find themselves face to face with someone disturbingly up close. We didn't want it to be just couples about to suck face. I wrote the tagline: "Fresh breath you just can't escape," which broke open the comedic floodgates. We were all set to shoot some really fun TV spots when Kraft Foods sold the brand. We did manage to get this one-off print ad, though it did take some doing to get the client onboard.
ALFREDO OF ROME
Print / Digital
Alfredo of Rome restaurants were known for their traditional, award-winning cuisine but lacked a defined voice and contemporary personality diners could relate to.
The independent chain was about to open a new installation in Planet Hollywood and needed a campaign to make them stand out in the increasingly cluttered Vegas market. Enter the "Modern Roman" campaign. We created humorous posters, email blasts, banners, brochures and even designed Christmas e-cards to send to clients and vendors. Banquet sales shot up 75% as a result and repeat business nearly doubled.
Role: Writer / Creative Director
CROWN ROYAL
Online Video / Digital / Social
Crown Royal had a high octane sponsorship of NASCAR with a not so high energy race car driver named Matt Kenseth.
To give Matt some street cred off the track, we made up humorous animated tales about Matt's childhood. This generated buzz around the brand and promoted a sweepstakes to send lucky winners to Vegas to get driving tips from Matt himself. It was a classic case of advertising giving a lackluster personality, though amazing driver, some much needed horsepower.
Role: Writer / ACD
ISOCLEAN
Digital / Print
ISOCLEAN lubricants raise the stakes when it comes to keeping giant machinery from breaking down. Contrary to popular belief, it doesn't take much to bring down these behemoths. Tiny dirt particles are all it takes. So we played that up. To help ISOCLEAN reps in the field, we also designed a calculator to show prospective clients just how dirty their lubricants were – and how much they could improve upon their cleanliness standards with our product.
Role: Writer / ACD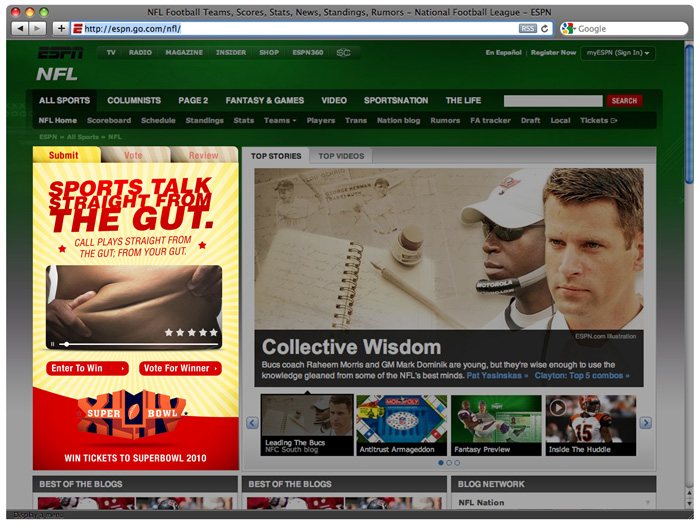 I Can't Believe It's Not Butter
Mobile / Digital
This sponsorship on ESPN.com and NFL.com uses uploaded videos of sports fans impersonating commentators with their belly fat.
I Can't Believe It's Not Butter highlights how its butter alternative is healthier than regular butter. The videos create huge belly laughs (pun totally intended) as commentary from portly sports fans streams in. We felt it represented the brand far better than seeing Fabio showing off his chiseled cheekbones and pecs.
Role: Writer / ACD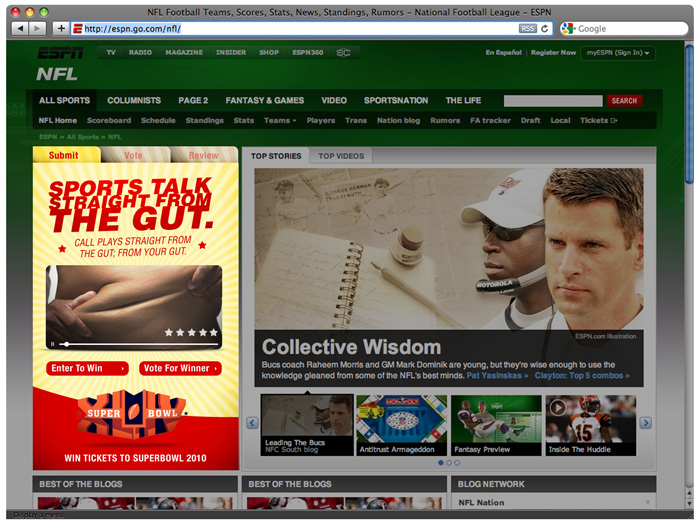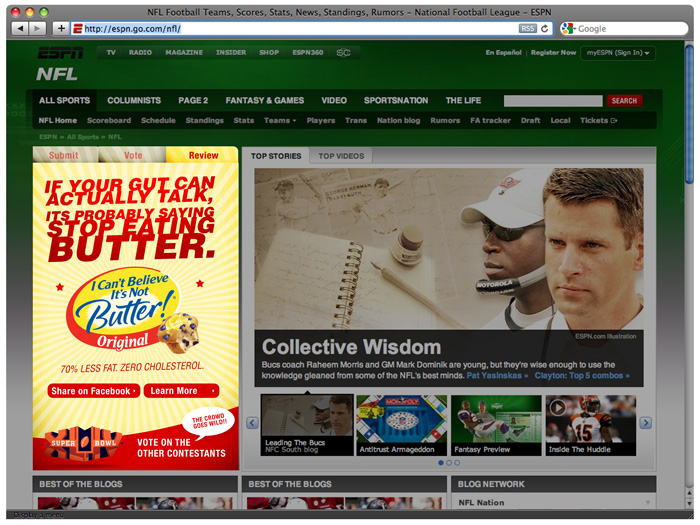 NORTHROP GRUMMAN
Mobile / Digital / Print
Northrop Grumman is arguably the leading aerospace company in the world. But the category as a whole leaves a lot to be desired when it comes to advertising. The standard fare uses metaphors and high-tech superlatives that don't really get to the heart of the matter. Our task was to add some attention-getting tactics and build a microsite that would give NG a distinctive personality. So we landed on the Washington Post, quite literally, by parachute. We also built a simple to grasp microsite that explains in detail every aspect of the future forward tech NG works on.
Role: Writer / ACD
AMERICAN EXPRESS
Outdoor / Print
Amex needed a big idea from their AOR. Digitas, its digital agency, was only tasked with coming up with some nice below the line executions. Our team got a little carried away and delivered an idea that became the above the line campaign. "Take Charge" did exactly that; took charge of the direction of the new work and signed up a whole bunch of new cardmembers in the process.
Role: Writer / ACD
ENFAMIL
Print / Social
Enfamil is the #1 infant formula recommended by pediatricians. But what does this mean for parents beyond the nutritional superiority?
We decided to talk about how it not only prevents a host of gastrointestinal maladies, but also shields parents from worry and lost sleep. We felt that empathizing with mothers and fathers had somehow been grossly overlooked.
Role: Writer / CD